HINDU RATE OF GROWTH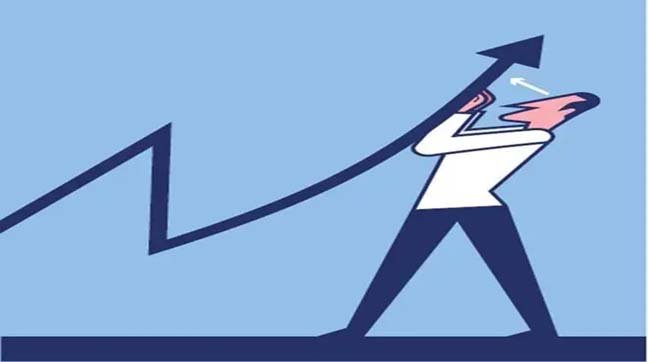 WHY IN NEWS?
Recently Former Reserve Bank of India (RBI) governor Raghuram Rajan sounded a note of caution, saying India was "dangerously close" to the 'Hindu rate of growth'.
WHAT IS HINDU RATE OF GROWTH?
The term was first used by the late economist Raj Krishna in 1978 to refer to the low rate of economic growth in the pre-liberalisation era.
He used it to denote the around 4 per cent growth in GDP from the 1950s to the 1980s.
It must be noted that the slow growth rate is called the Hindu rate of growth only if it is persistent and is accompanied by low per-capita GDP, with population growth factored in.
WHY THE TERM HINDU?
According to reports, several economists believed that the term "Hindu" was used to link the belief in Karma and Bhagya with the slow growth.
Later liberal economists rejected this connection and instead attributed the low growth rate to the then governments' protectionist and interventionist policies.
WHY FORMER RBI GOVERNOR CAUTIONED?
Raghuram Rajan's remark came after National Statistical Office (NSO) released its report last month.
FINDINGS OF NSO REPORT :
The report showed a sequential slowdown in the latest estimate of national income.
The country's GDP growth was seen to slow down to 4.4% in the third quarter (October-December) against the 6.3% in the second quarter (July-September).
Even the current CEA in the latest Economic Survey had agreed that India's potential economic growth rate had fallen to 6% even before the onset of the Covid pandemic.
ABOUT National Statistical Office (NSO) :
The government created an overarching body NSO by merging the National Sample Survey Office (NSSO) and Central Statistical Office (CSO).
It was first envisaged by Rangarajan Commission to implement and maintain statistical standards.
It would be headed by Secretary (Ministry of Statistics and Programme Implementation).
It is the statistical wing of the Ministry of Statistics and Programme Implementation (MoSPI).
NSO acts as the nodal agency for planned development of the statistical system in the country.
Its famous releases include Index of Industrial Production (IIP).
Syllabus : PRELIMS, GS-3 INDIAN ECONOMY