The rise of the ESG regulations
Why in news :
The evolution of ESG laws and regulations is still at a nascent stage in India, where the focus is often on providing protections regarding the environment or workplace conditions without also incorporating the controls and disclosure that are a hallmark of contemporary ESG regulation.
How ESG differs from CSR?
Corporate Social Responsibility (CSR) :
India has a robust corporate social responsibility (CSR) policy that mandates that corporations engage in initiatives that contribute to the welfare of society.
This mandate was codified into law with the passage of the 2014 and 2021 amendments to the Companies Act of 2013.
The amendments require companies with a net worth of ₹500 crore or a minimum turnover of ₹1,000 crore or a net profit of ₹5 crore in any given financial year spend at least 2% of their net profit over the preceding three years on CSR activities.
The list of qualifying CSR activities is intentionally broad, ranging from supporting the protection of historically important sites to promoting safe drinking water.
Environmental, Social and Governance regulations :
India has long had a number of laws and bodies regarding environmental, social and governance issues.
For example the Environment Protection Act of 1986, quasi-judicial organisations such as the National Green Tribunal, a range of labour codes and laws governing employee engagement and corporate governance practices.
The Securities and Exchange Board of India (SEBI), substantially revised the annual Business Responsibility and Sustainability Report (BRSR) required by the 1,000 largest listed companies in India.
About Securities and Exchange Board of India (SEBI) :
SEBI is a statutory body and a market regulator, which controls the securities market in India.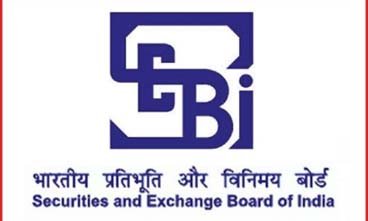 The basic functions of SEBI is to protect the interests of investors in securities and to promote and regulate the securities market.
SEBI is run by its board of members. The board consists of a Chairman and several other whole time and part time members.
The chairman is nominated by the union government.
The others include two members from the finance ministry, one member from Reserve Bank of India and five other members are also nominated by the Centre.
The headquarters of SEBI is situated in Mumbai and the regional offices are located in Ahmedabad, Kolkata, Chennai and Delhi.
Syllabus : Prelims + Mains; GS3 – Environment