Chief of Defence Staff
The Hindu, Indian Express
GS 3: Defence and Internal Security
Context:
Chief of Defence Staff (CDS) Gen Bipin Rawat, his wife and 11 others died after the Mi-17V5 helicopter came down in hills near Coonoor city, Tamil Nadu. He was appointed India's first ever CDS in January 2019.
About CDS:
The Department of Military Affairs was headed by the CDS who ensured the jointness in training, logistics and procurement of the three services. He has the salary and perquisites equivalent to a service chief.
He was also a permanent Chairman Chiefs of Staff Committee, and the Principal Advisor to the Defence Minister.
The three services, the Headquarter of Integrated Defence Staff, the Territorial Army, works relating to the Army, Air Force and Navy, and procurements exclusive to the services (except capital acquisitions), all operated under this Department.
The CDS was the permanent Chairman of the Chiefs of Staff Committee (COSC). However, CDS did not exercise any military command over the three service chiefs, CDS only ensured coordination in joint operations.
As the Permanent Chairman of COSC, he was a member of the Defence Acquisition Council headed by the Defence Minister and the Defence Planning Committee headed by the National Security Adviser.
He was the military adviser to the Nuclear Command Authority (chaired by the Prime Minister), which handles India's nuclear arsenal.
Responsibility of CDS:
CDS administered the tri-services organisations/agencies related to Cyber and Space.
CDS looked into monitoring of contracts, promoting the use of indigenous equipment, leveraging of current systems and transforming them, and prioritising the procurement of defence equipment in a better way.
He assigned inter-services prioritisation to capital acquisition proposals based on the anticipated budget.
CDS brought reforms to augment the combat capabilities of the forces and is expected to evaluate plans for 'out of area contingencies' for countries in India's neighbourhood.
Education Quality
The Indian Express
GS 1: Social issues, issues related to children
Context:
Recently, the study was carried out over September and October this year by the National Independent Schools Alliance, a federation of budget private schools' association. It included students of classes 3, 5 and 8 in urban, rural, and semi-urban private schools across 17 Indian states and UTs.
A survey involves 1,502 students aimed at studying the impact of Covid-19 pandemic on school education.
Students were tested in the survey on three categories — reading, writing and understanding in their mother tongue; reading, writing and understanding in English; and mathematics.
Highlights:
Children in primary classes are falling behind their grade level in language and mathematical ability.
The survey reinstates research that school students worldwide have suffered in nearly two years of the pandemic as classes shifted online. In India, the issue appears to be acute, not just over education quality but also due to varied access of digital devices within families.
The highest percentages of children were found to be falling behind their grade level in writing and understanding English. However, students of classes 3 and 5 performed the lowest in all three areas of study.
In writing English, 33% of Class 3 children surveyed were found to be behind their class level and 5% were "far below class level" (unable to fulfil abilities expected of students in grades lower than theirs).
In Mathematics, 29% of Class 3 students, 28% of Class 5 students and 23% of Class 8 students were found to be below-class level.
In writing in their mother tongue, 31% of Class 3, 25% of Class 5, and 21% of Class 8 students were below-class level. Similarly, 6% of Class 3, 8% of Class 5 and 4% of Class 8 students were "far below" class level.
Conclusion:
Word identification, proper pronunciation, correct spelling, reading dynamics, writing accuracy, building comprehension abilities and fluency and creativity in expression should be made integral to curriculum planning and delivery.
Poverty of language skills in the formative and primary years of learning will have deleterious effects on overall learning in children.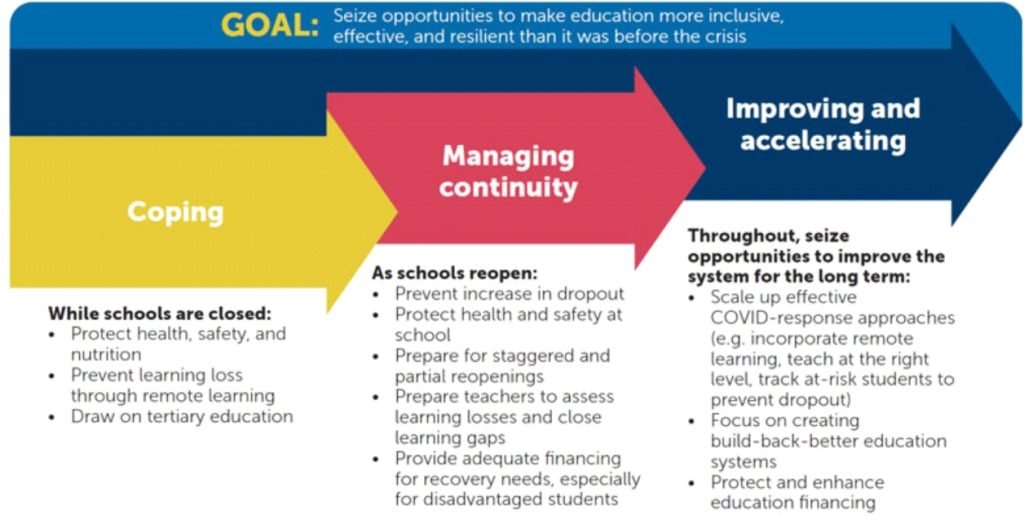 Kasturirangan Committee on Western Ghats
Indian Express
GS 3: Conservation, environmental pollution and degradation, environmental impact assessment
Context:
Recently, Karnataka Chief Minister Basavaraj Bommai informed the Centre that the state is opposed to the Kasturirangan Committee report on Western Ghats.
He said that declaring Western Ghats as ecologically sensitive zone would adversely affect the livelihood of people in the region.
However, the experts called the state's opposition disastrous for the ecologically fragile Western Ghats.
 Gadgil Committee:
It defined the boundaries of the Western Ghats for the purposes of ecological management.
It proposed that this entire area be designated as ecologically sensitive area (ESA).
Within this area, smaller regions were to be identified as ecologically sensitive zones (ESZ) I, II or III based on their existing condition and nature of threat.
It proposed to divide the area into about 2,200 grids, of which 75% would fall under ESZ I or II or under already existing protected areas such as wildlife sanctuaries or natural parks.
The committee proposed a Western Ghats Ecology Authority to regulate these activities in the area.
Kasturirangan Committee:
None of the six concerned states agreed with the recommendations of the Gadgil Committee, which submitted its report in August 2011.
In August 2012, then Environment Minister constituted a High–Level Working Group on Western Ghats under Kasturirangan to "examine" the Gadgil Committee report in a "holistic and multidisciplinary fashion in the light of responses received" from states, central ministries and others.
The Kasturirangan report seeks to bring just 37% of the Western Ghats under the Ecologically Sensitive Area (ESA) zones — down from the 64% suggested by the Gadgil report.
Recommendations of Kasturirangan Committee:
A ban on mining, quarrying and sand mining.
No new thermal power projects, but hydro power projects allowed with restrictions.
A ban on new polluting industries.
Building and construction projects up to 20,000 sq m was to be allowed but townships were to be banned.
Forest diversion could be allowed with extra safeguards.
Opposition by the government:
Karnataka has extensive forest cover and the government has taken care to protect the biodiversity of Western Ghats.
The state government believes that implementation of the report will halt the developmental activities in the region.
The Kasturirangan report has been prepared based on the satellite images, but the ground reality is different.
People of the region have adopted agriculture and horticultural activities in an eco-friendly manner.
Importance of western ghats:
It is an extensive region spanning over six States. It is the home of many endangered plants and animals. It is a UNESCO World Heritage site.
It is one of the eight "hottest hot-spots" of biological diversity in the world.
According to UNESCO, the Western Ghats are older than the Himalayas. They influence Indian monsoon weather patterns by intercepting the rain-laden monsoon winds that sweep in from the south-west during late summer.
Eco-Sensitive Areas:
These are located within 10 kms around Protected Areas, National Parks and Wildlife Sanctuaries.
ESAs are notified by the Ministry of Environment, Forest, and Climate Change (MoEFCC) under Environment Protection Act 1986.
The basic aim is to regulate certain activities around National Parks and Wildlife Sanctuaries so as to minimize the negative impacts of such activities on the fragile ecosystem encompassing the protected areas.
World Soil Day
PIB
Prelims Fact
Context:
Recently, ICAR (Indian Council of Agricultural Research) – Central Coastal Agricultural Research Institute (CCARI) celebrated 'World Soil Day' (WSD) on 5th December 2021.
About:
It was recommended by the International Union of Soil Sciences (IUSS) in 2002.
The Food and Agriculture Organisation (FAO) has supported the formal establishment of WSD as a global awareness-raising platform under the leadership of the Kingdom of Thailand within the framework of the Global Soil Partnership.
5th December 2014 was designated as the first official WSD by the UN General Assembly (UNGA).
5th December was chosen because it corresponds with the official birthday of M. King Bhumibol Adulyadej, the King of Thailand, who officially sanctioned the event.
FAO gives two awards in line with this day:
The King Bhumibol World Soil Day Award: An annual award that honours individuals, communities, organizations and countries that organized remarkable and engaging World Soil Day activities or campaigns in the previous year.
The Glinka World Soil Prize: An annual award for dynamic change-makers dedicated to solving one of our world's most pressing environmental issues: soil degradation. It honors individuals and organizations whose leadership and activities have contributed, or are still contributing to the promotion of sustainable soil management and the protection of soil resources.