A Best Correspondence Course for IAS Preparation
UPSC Correspondence Course is also known as Distance Coaching for Civil Services. Getting high demand of Online Study Material for UPSC, Vajirao Institute has designed a Distance Learning Program. The main motive behind Vajirao Postal Course is to make avail UPSC Study Material for those aspirants, who can't attend coaching institution due to one reason or another. Such aspirants depend on books, newspapers and magazines suggested by others. Despite spending a lot of money on all these, they don't get positive results. No doubt, it is necessary for UPSC study material that it should be easily understandable and not be felt as burden for regular study.
Vajirao & Reddy Institute is one of the most popular ias coaching institute among civil services aspirants. Examination and result oriented approach of our Institute is the reason for it. Vajirao & Reddy institute has a talented, specialized and experienced team of faculty members and content writers for each subject along with professional management. Those aspirants unable to attend the regular classroom programs in Delhi are devoid of our quality teaching and ias study Material. On high demand by these aspirants, Vajirao & Reddy Institute management designed an innovative exam oriented program. Our Distance Learning Program will help such aspirants to get all necessary UPSC study material on their fingertips sitting at home.
Correspondence course benefits those students who have missed our regular classroom programs. The Institute offers correspondence course for the Preliminary Exam and the Main Exam for General Studies & a number of optional subjects —both in English & Hindi medium. Keeping an eye on problems faced by students in distance learning, the course has been compiled in a student-friendly manner in order to offer all the benefits of regular classroom paring down the geographical barrier. We continually update the study material so as to incorporate the latest developments & trends.
Postal Coaching for IAS, Distance Learning Program & Correspondence Course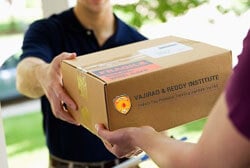 Correspondence Course is also know Distance Learning Programs. Distance Learning programme is meant for those students who are not physically present in a personal guidance programmes. The principal characteristic of our distance learning is that the student does not need to be present in a classroom in order to participate in the instruction. It aims to crate and provide access to learning when the source of information and the learners are separated by time and distance. Realising the difficulties faced by aspirants of distant areas, especially working candidates, in making use of the Institute's classroom guidance programme, distance learning system is being provided in General Studies. The distance learning material is comprehensive, concise and examination – oriented in nature. Its aim is to make available almost all the relevant material on a subject at one place. Materials on all topics of General Studies have been prepared in such a way that, not even a single point will be missing. In other words, you will get all points, which are otherwise to be taken from 6-10 books available in the market/library. That means, D.L.P. study material is undoubtedly the most comprehensive and that will definitely give you added advantage in your Preliminary as well as Main Examination. These materials are not available in any book store or library. These materials have been prepared exclusively for the use of our students. We believe in our quality and commitment towards making these notes indispensable for any student preparing for Civil Service Examination.
The correspondence coaching is very scientifically and comprehensive designed by experts. It has a number of booklets. A detailed study program will be issued immediately after enrolment. Vajirao's UPSC Correspondence course is available in GS and Public Administration only.
Fee Structure of Correspondence Course/Postal Course
Benefits of UPSC Correspondence Course
The programme extensively covers all the relevant NCERTs, standard reference books, magazines and journals that are indispensible for the UPSC civil services examination preparation.
These booklets have been prepared in simple and crisp language that is easy to comprehend and retain.
One stop solution to crack the exam and obliterate the need to consult any other material.
The course follows a spaced learning approach and is scientifically designed to cater to the evolving demands of the UPSC CSE.
One-to-One interaction for doubt clearance that includes guidance and support through e-mail.