Best IAS Coaching in Delhi for UPSC CSE 2021-22
List of top facts to know why Vajirao is the Best IAS Coaching in Delhi.
1. Vajirao IAS Coaching in India is Number 1 Choice for Most of the IAS Exam Aspirants.
4. Our teaching experts are highly experienced in understanding the demand of UPSC.
2. We offers Online as well as Offline Courses for Best IAS Coaching in Delhi.
5. We offer affordable Fees and pricing for complete IAS preparation courses in Delhi, India.
3. We provides a unique learning method to maximize your score in UPSC, Civil Services exam.
6. We work on weakest point of our aspirants to face and score well in Civil Services examination.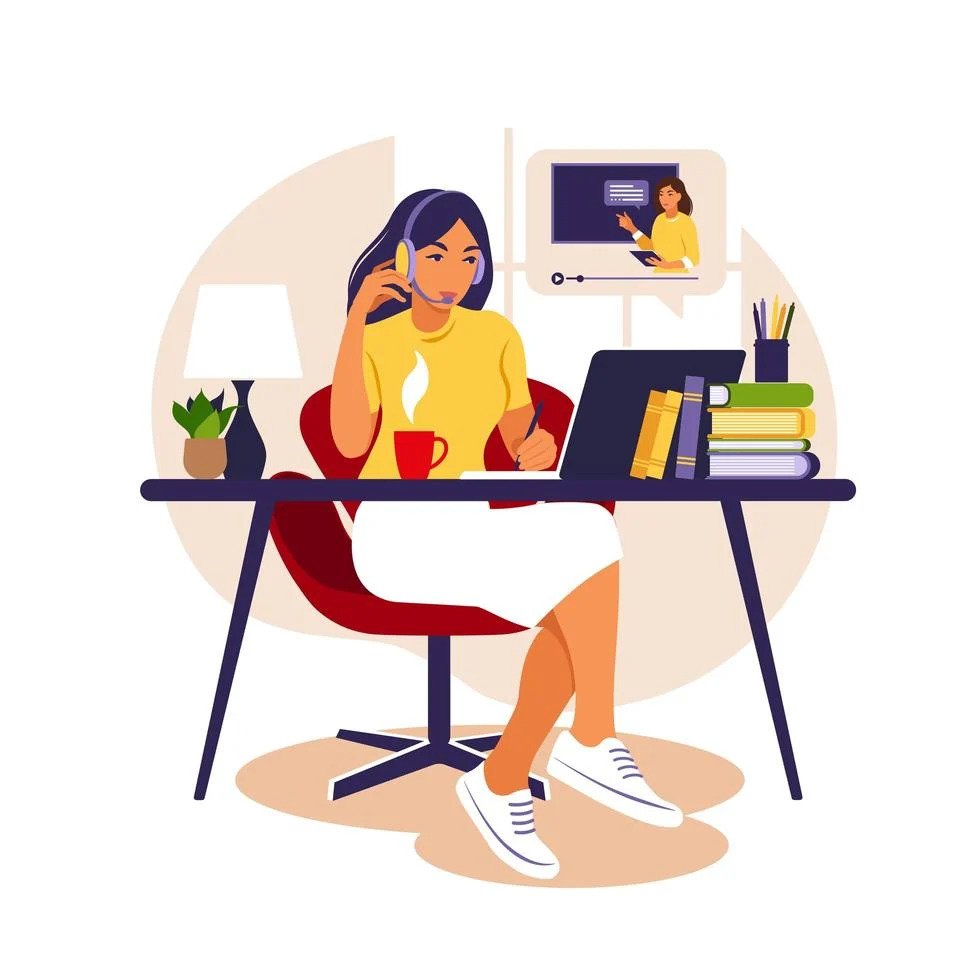 Online UPSC Coaching & Courses
We provide best-in-class UPSC Exam preparation as per convenience of student, from our all-in-one UPSC Online Courses for Every level of Civil Services Examinations consist of Preliminary, Main and Interview preparation with effective fee structure.
Every UPSC/IAS aspirant has looked up coaching for UPSC/IAS Preparation at some stage. As more and more aspirants look for Online IAS/UPSC Coaching, Vajirao IAS wishes to give you all the reasons as to why we are the right choice for you when it comes to online IAS coaching. Few of the major reasons for joining Vajirao IAS's UPSC/IAS Online Coaching are:
Robust Online Infrastructure: Vajirao has been delivering online classes even before the new-normal! Our Live Classes portal is a one-stop solution for students! You can sign up on it for free and gauge it for yourself!
Systematic Schedule for syllabus completion: We provide a complete study plan right at the beginning of the batch to complete entire syllabus in a structured manner.
Doubt Sessions: In our UPSC/IAS Online Coaching programs, doubt sessions are one of the exceptional and highly-appreciated section by our students. We have regular doubt sessions where students can interact with the faculty members and resolve all of their academic as well as non-academic doubts as well as queries.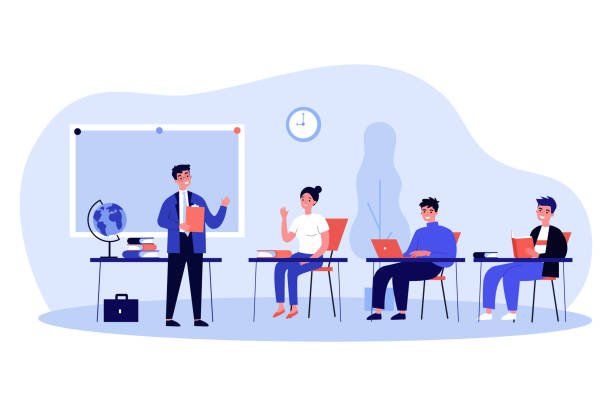 UPSC Classroom Courses in Delhi
Our Interactive UPSC Classroom course is a comprehensive 11 month complete UPSC course where we guide IAS aspirants from the scratch and teach them every aspect of the Civil Services Examination. This course consists of classroom lectures, study materials and UPSC test series.
UPSC Classroom Courses are specially designed programs to avail IAS Coaching in Delhi for beginner aspirants that focus on General Studies (Prelim cum Main), Optional Subjects and Civil Services Aptitude Test (CSAT).
Vajirao & Reddy's classroom coaching is conducted only at 19/1A Shakti Nagar, Nagiya Park Near Delhi University, New Delhi – 110007 (India). For the Civil Services Examination, 2021-22, Vajirao & Reddy is to commence courses in General Studies (Prelim cum Main), Civil Services Aptitude Test (CSAT) & Optional Subjects at Delhi.
UPSC/IAS Test Series Courses
We conduct Test Series Programs for UPSC Prelims and UPSC Mains Exam
UPSC General Studies Prelim Test Series:
We conduct "UPSC Prelim Test Series" for Civil Services, consisting of 14 weeks, objective type tests on GS and CSAT. It begins in the month of December and ends in April , before the Prelim exam. The "Prelim Test Series" confers multiple benefits on the candidates. It induces a sense of focus, discipline and regularity in a candidates' preparation.
UPSC General Studies Main Exam Test Series:
The UPSC Main Exam Test Series is done in two different ways: Firstly, the current students (regular batch students of General Studies Prelim-cum-Main batch) undergo Online Answer Writing Practice consisting of at least 4 such sessions where they write answers and upload them on the Institute website through their login portal. Our endeavor in holding Answer Writing Practices for our students is to teach and practice the techniques of answer writing required specifically for the civil services exam.
Secondly, the old students of Vajirao & Reddy or students who have not joined VajiraO & Reddy for regular classes and join either the Online GS Main Test Series or the Classroom GS Main Test series right after the Prelim Exam.
UPSC Postal (Correspondence) Courses
Postal books (volumes) cover majority of the diverse areas of the UPSC Civil Service Syllabus. The books will be delivered periodically, as and when they are updated and printed. Generally the material will be sent in installments till the month of April. The number of printed pages will run into approximately 5,000 pages. Fee for General Studies (PCM) and Currents Affairs Months Magazines will be a part of the General Studies (Prelim-cum-Main) material.
UPSC General Studies (Prelim-cum-Main) Course Material 2021
Current Affairs Magazine
Aptitude Test (CSAT) Materials
Public Administration Books
UPSC/IAS Interview Guidance Programs
Vajirao IAS conducts an interview guidance lecture on "How to prepare for the UPSC Civil Services interview" in the first week of December every year for the students who have written the Main exam in October.
The main interview programmes begin a week after the Main exam results are announced. The programme consists of 4 classes, 2 Mock interviews and a personal sitting session.
A candidate can opt to join the entire interview programme or opt for any one depending on his interview date scheduled by the UPSC.
Our IAS Coaching in Delhi's Achievements & Selections
368 Total Selections including 5 in Top 10 All India Ranks in UPSC 2020 Result
Current Affairs - Hindi
Current Affairs – 29 November, 2021 संसद के शीतकालीन सत्रके शुरुआत पर प्रधानमंत्री द्वारा मिडिया को दिए गये वक्तव्य संसद … Read more
Current Affairs – 28 November, 2021 एनसीसी दिवस प्रधानमंत्री श्री नरेन्द्र मोदी ने एनसीसी दिवस पर एनसीसी कैडेट्स को शुभकामनाएं … Read more
Current Affairs - English
Omicron – a new variant Indian Express GS 2: Health Context: The new Covid-19 variant B.1.1.529 has been named 'Omicron' … Read more
Productivity in Parliament The Hindu GS 2: Polity Context: The President said that Members of Parliament (MPs), whether they represent … Read more
Vajirao IAS Coaching Institute, Delhi
Vajirao & Reddy is Delhi's Top IAS Institute & Best IAS Coaching in Delhi. Vajirao & Reddy assures its students a holistic personalized IAS preparation through its nationally trained team of teachers, subject experts, result-oriented study experience and most popular UPSC, Civil Services Exams preparation courses & programs. Vajirao & Reddy is famous as the "Best IAS Coaching in Delhi" among all India's Most Trusted Coaching Institutes for IAS preparation.
Vajirao IAS is a leading civil service training institute based in Delhi. Vajirao IAS academy in Delhi will bring the best faculties and trainers to provide quality classes to students in Delhi This branch is fully equipped with state-of-the-art classrooms and infrastructure making it the best IAS academy in Delhi. read more…
Common IAS Coaching in Delhi FAQ