FEMALE LABOUR FORCE PARTICIPATION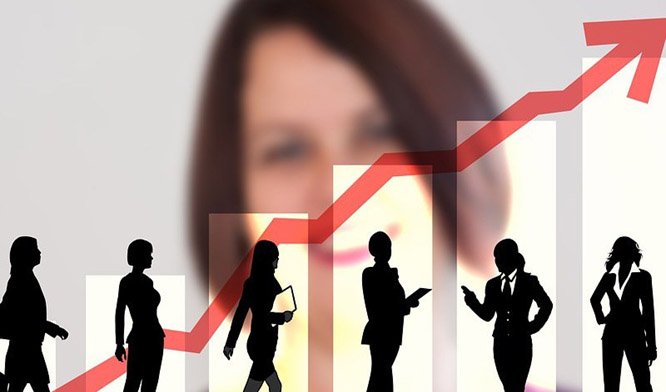 KEY FACTS
According to the Union Budget 2022, the overall workforce participation rate in India is 20.3%.
Female Labour Force Participation Rate has gone up to 25.1% in 2020-21 from 18.6% in 2018-19.
There is a notable rise in Rural Female Labour Force Participation Rate from 19.7 % in 2018-19 to 27.7% in 2020-21.
FEMALE LABOUR FORCE PARTICIPATION RATE :  MEASUREMENT ISSUES
The Economic Survey highlights measurement issues in calculating Female Labour Force Participation Rate.
The survey states that there is a need to broaden the horizon of measuring work, which constitutes the whole universe of productive activities alongside employment, especially for women.
OVERLY BROAD CATEGORIES : Use of overly broad categories clubbing productive work (collection of firewood, poultry, farming, etc.) with domestic duties can in one sweep shift a significant proportion of women in the labour force into the out-of- labour-force category.
Reliance on a single question to categorize labour force status.
The narrow approach of limiting productive work to labour force participation.
According to the latest ILO standards, limiting productive work to labour force participation is narrow and only measures work as a market product. It does not include the value of women's unpaid domestic work, which can be seen as expenditure-saving work such as collecting firewood, cooking, tutoring children, etc, and contributes significantly to the household's standard of living.
IMPACT OF COVID-19 ON FEMALE LABOUR FORCE
The Covid-19 pandemic worsened the situation as more urban women quit or lose their jobs during the time.
It was a record low of 15.5% in April-June, the first quarter of the lockdown.
According to Deloitte India, over 65% of women wanted to leave work during the pandemic and a year later.
REASONS FOR LOW PARTICIPATION
The decision of and ability for women to participate in the labour force is the outcome of various economic and social factors that interact in a complex fashion at both the household and macrolevel.
In India, much of the discussion on the falling trends has focused on four key explanations:
rising educational enrolment of young women;
lack of employment opportunities;
effect of household income on participation;
measurement issues
CHALLENGES FACED BY RURAL WOMEN
LACKING EDUCATION : Lack of education and employment skills forces them to work as daily wage casual labourers and prevents them from entering formal labour.
POOR NUTRITION : Dissimal income generated by labour work is insufficient for their nutritious food. The problem of malnourishment has been accentuated by increased food prices.
DISCRIMINATION IN PAY : Women are paid way less for lifting piece weights. Physical constraints to lift mud, sand, wooden logs, and cement translates to less pay.
MGNREGA: The act required that women should be prioritised in at least 1/3 rd. of beneficiaries but there has been lax implementation owing to reverse migration and unawareness.
WAY FORWARD
There is a need to shift the established gender narratives and notions and ensure the upward mobility of women in various fields by providing equal and favourable environment.
Focus on formal education and vocational skill development.
Ultimately, the goal is not merely to increase female labour force participation, but to provide opportunities for decent work that will, in turn, contribute to the economic empowerment of women.
Apart from this, it was also said that if the participation of women in the economy becomes equal to that of men, the GDP of India GDP (Gross Domestic Product) can be increased by 60% in the year 2025.
SOURCE : FINANCIAL EXPRESS
Syllabus: Mains, GS 3 INDIAN ECONOMY